Michael R. Schechner, CLU
Chief Executive Officer, Schechner Lifson Corporation
Michael Schechner joined Schechner Lifson Corporation after earning his Bachelor of Arts degree, Magna cum Laude, from Princeton University (1984) and his Master of Business Administration degree, with distinction, from the Wharton School at the University of Pennsylvania (1988).
As an account executive, Michael has direct client responsibilities and serves as relationship manager for some of the firm's larger accounts. As chief executive officer of the firm, his responsibilities encompass internal operations and quality control as well as overseeing all underwriting and account administration activities. Trained in business administration, Mr. Schechner spent several years working for an international management consulting firm based in Boston.
At the community level, Michael is active in many charities. He is the immediate past president of Congregation Oheb Shalom in South Orange. Michael also sits on the Board of Trustees of the Jewish Community Foundation of MetroWest NJ, the Jewish Federation of Greater MetroWest, NJ, and the Center for Jewish Life – Hillel at Princeton University. He is the Treasurer of Hebrew Free Loan of N.J. and the Oheb Sholom Cemetery Association. Michael is a former Chairman and President of the local chapter of the Independent Insurance Agents of America and served for 10 years as Treasurer of the Board of Governors of The Princeton Charter Club. In his spare time, Michael enjoys traveling, golf, fishing, cooking, and sitting on the beach with his family.
Michael is married with three children.
Marc A. Rosenkrantz, CIC, AAI, CRM
President, Schechner Lifson Corporation
Principal, Property and Casualty Division
Marc Rosenkrantz joined Schechner Lifson Corporation in 1996 after 11 years as Vice President of the Leo M. Klein Agency. After earning his BA from Dickenson College, he continued his insurance education through the CIGNA School for Agents. Marc further pursued his education by obtaining his Certified Insurance Counselor (CIC), Accredited Advisor of Insurance (AAI), and his Certified Risk Manager  (CRM) designations.
Marc's experience in the property/casualty insurance market has led to the development of a national insurance program for the Marble, Stone and Tile Industry. He is an active committee member of the Marble Institute of America (MIA), National Tile Contractors of America (NTDA) and the Ceramic Tile Distributors of America (CTDA). He is also a national speaker on safety and risk transfer for both the MIA and CTDA. The programs continue to grow in size and scope.
As a life long resident of Wayne, New Jersey, Marc is very active in many community and charitable activities. He is a Past President and Committee Member of the Independent Insurance Agents of Passaic County (1994-99), and is a member of the New Jersey Legislative Committee of Independent Insurance Agents of New Jersey (IIANJ). He is an active board member of the Daughters of Miriam Center for the Aged, past membership chairman for Temple Beth Tikvah, and active member of the Veritans, which operated a summer day camp for inner city children.
Marc is married with two children.
Arthur Schechner, CLU
Chairman, Schechner Lifson Corporation
Schechner Lifson Corporation is one of the largest regional insurance consulting and financial service organizations in New Jersey. The firm traces its origins back to 1903. Mr. Schechner entered the business immediately after graduation from Syracuse University (BS 1953). He received his CLU designation in 1957 and was President of the Newark Chapter in 1960. He has taught Business Insurance Planning for the Chartered Life Underwriters classes of the American College, Rutgers University, as well as lectured extensively from New York to Hawaii in the areas of Family Business Planning, Professional Firm Succession Planning, Supplemental Retirement Programs and related matters. He has been a speaker at the Million Dollar Round Table National meetings. He is a former member of AALU and the American Association of Pension Actuaries. He was a member of the Million Dollar Round Table for thirty-one consecutive years.
At the community level, he is quite active in a variety of charities, being one of the few people to have been elected President of two MetroWest Jewish Federation agencies, the Daughters of Israel and the Jewish Community Housing Corporation. He was twice chairman of the Federation wide committee on the aging. He chaired the 1978 delegation to the White House Committee on the Aging. He was a commissioner of the New Jersey State Board of Human Services and a former member of the Board of the Valerie Fund child oncology.
Arthur has two grown children.
Bruce Callen, CIC
Vice President, Schechner Lifson Corporation
Mr. Callen joined Schechner Lifson Corporation in 1981 following 16 years with a national insurance brokerage firm, serving as sales manager and vice president. Mr. Callen earned his Certified Insurance Counselor designation in 1989. He also worked for five years as president of a surplus line brokerage organization. Mr. Callen's experience is concentrated in the manufactured housing, wholesaler, and manufacturing industries. He was the principal architect of an association program approved for the New Jersey Manufactured Housing Association. Mr. Callen served on the Board of Directors of the New Jersey Manufacturing Housing Association for many years, serving 6 years as Treasurer. He is currently a Board member at large.
Mr. Callen received his bachelor of arts degree from Lafayette college and served in the U. S. Army as First Lieutenant.
Bruce is married with nine children and ten grandchildren.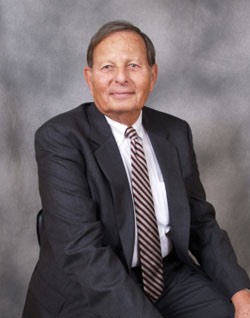 Edward A. Lifson, CPCU
We mourn the loss of our Senior Partner and friend, Ed Lifson
1928 – 2013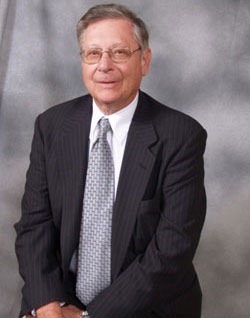 Harvey Rosenkrantz
Senior Vice President, Schechner Lifson Corporation
We mourn the loss of one of our Partners and friends, Harvey Rosenkrantz
1934 – 2017